Celebrating 9 Years of CORE Spirit
This year CORE celebrated its 9th year of Moving Beyond Paralysis
™
! To honor the occasion we brought back Spirit week, and had some great costumes and entertainment. Each day we selected a winner from both the team and clients and these are the results:

Pirate day – Alexander & Riley
Decades Day – Alex & Rachel
Superhero & Villain Day – Dalkin & Bianca
Pajama Day – Stephanie & David
Friday – Owen & Matt

We can't wait to see what 10 years brings!
Trainer Payback 2020
What's Spirit Week without a little Trainer Payback? (MUAHAHAHAHA) Clients took full advantage of getting back at the brutal workouts their trainers put them through, helping us surpass our goal of $500, with a grand donation total of $573! THANK YOU!! That's $573 toward CORE Foundation Scholarships for those in need! Lead Neuro-Exercise Specialist Matt took the lead in raising $115, followed closely by Lead Neuro-Exercise Specialist Annie, with $105. Thank you to everyone that donated and got even with their trainers! Keep an eye out for a video of the trainers doing their exercises on our social media!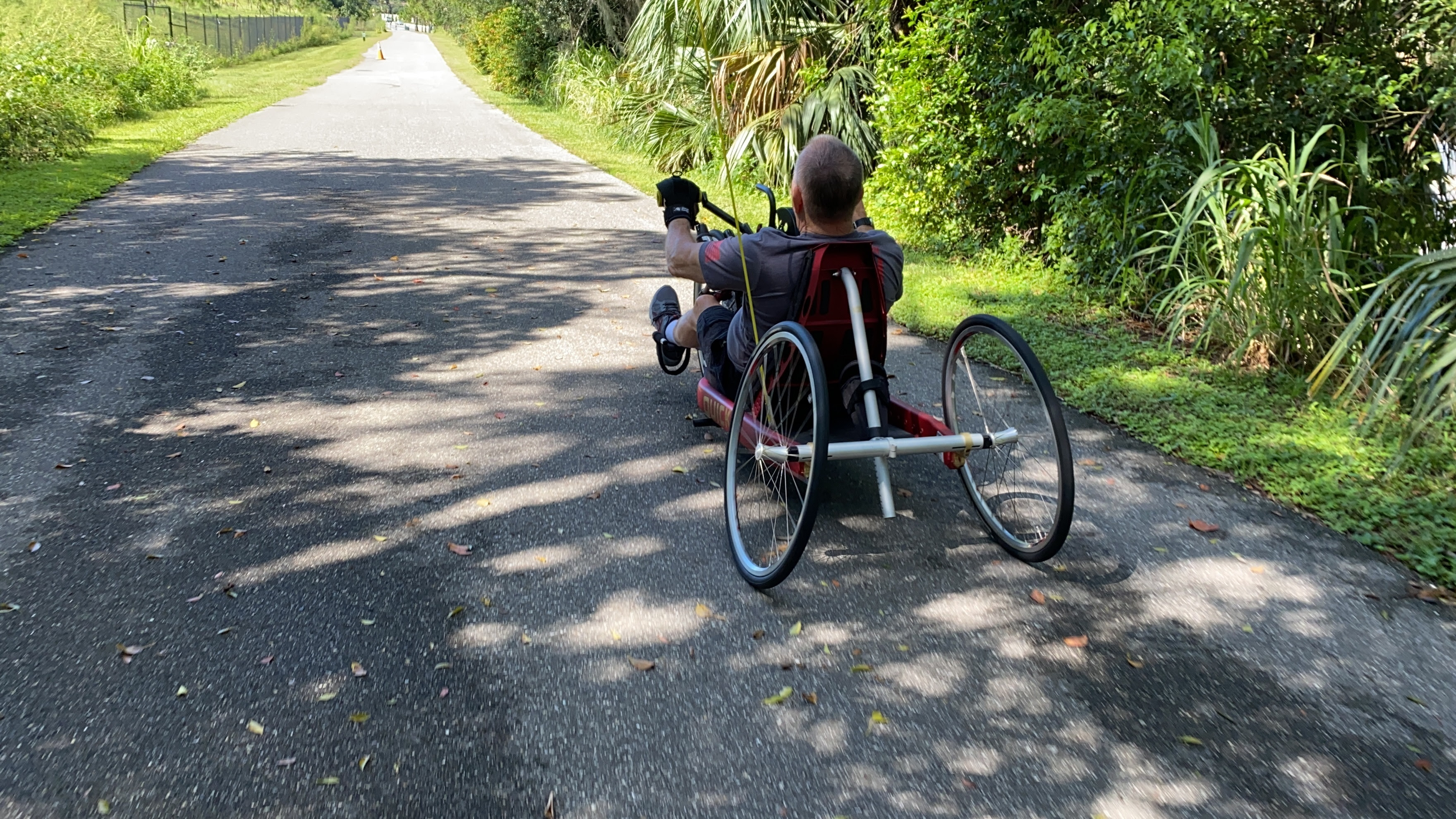 Trail Training
CORE's newest service, Trail Training, has officially launched! Take one of our hand cycles for a spin on the Cross Seminole Trail with a CORE Companion. Hitting the trail is a great way to work toward your recommended 150 minutes of weekly activity, and get some fresh air. Talk to your trainer about Trail Training* today!

1 hour ride for $30
*Must complete a free hand cycle fitting before Trail Training. Trail Training appointments must be scheduled.
Spinal Cord Injury Awareness Month
Did you know that September is Spinal Cord Injury Awareness Month? We'll be starting a social media hashtag movement, using #MovingBeyondParalysis, to help bring awareness to spinal cord injuries, the importance of exercising with a spinal cord injury, and to promote education for others about spinal cord injury. 

If you don't already, follow us on Instagram (and Facebook too)! We'll have plenty of photos and videos of how our clients Move Beyond Paralysis 
™
, information on spinal cord injuries, and some exciting giveaways all throughout the month!
Welcome Fall 2020 Neuro-Exercise Technicians
Say hello to the Fall 2020 Neuro-Exercise Technicians! Be sure to introduce yourself as you see them in the gym.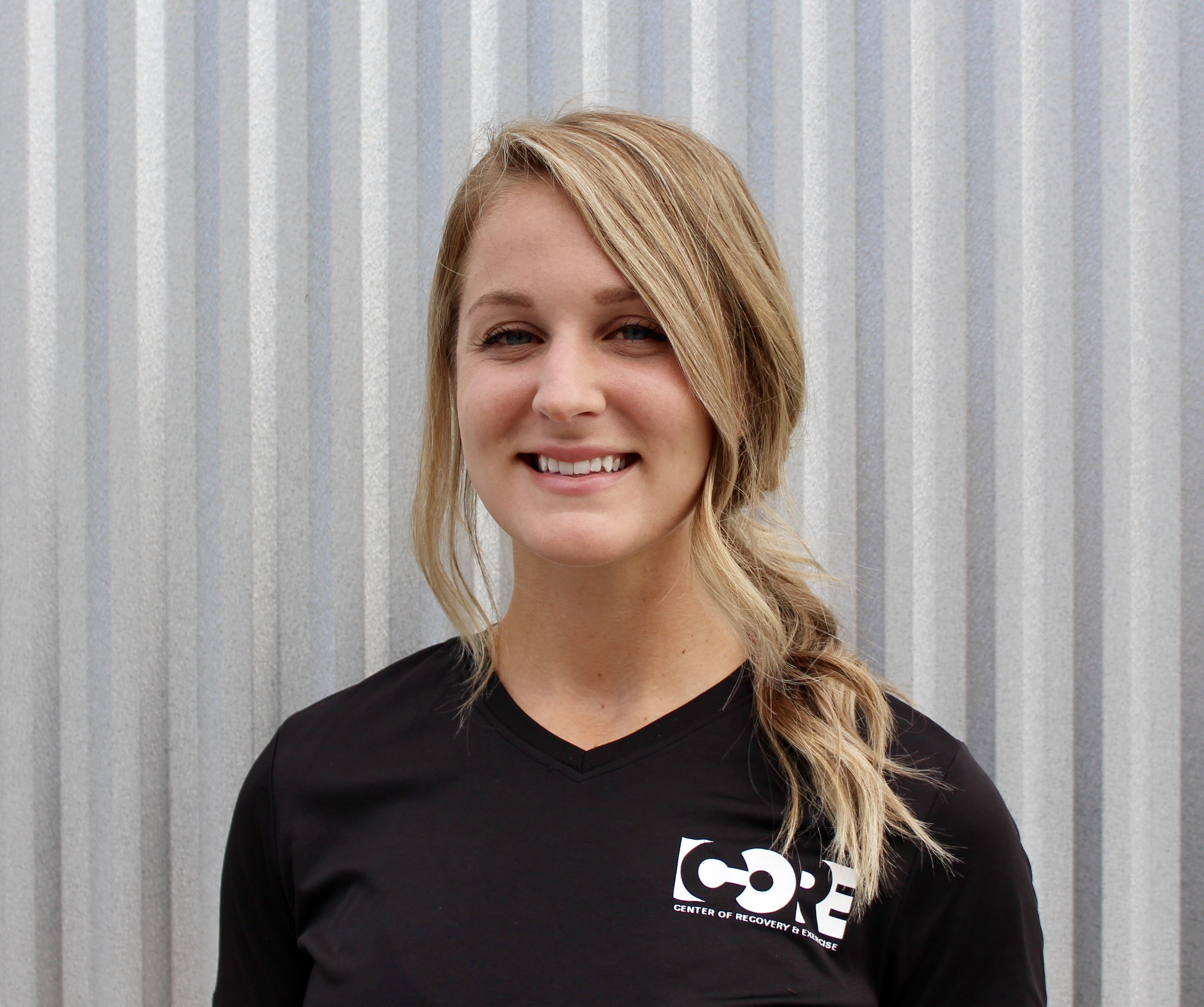 CORE Beyond C.H.A.M.P.
Congrats to Neuro-Exercise Specialist Nicole for being chosen as the CORE Beyond C.H.A.M.P. of the month! Nicole celebrated four marvelous years at CORE this month and we want to recognize her for her contribution to the Relax & Recover program. Nicole's idea sparked a service that has been very beneficial for a lot of our clients and has grown significantly since its start in 2018. Thank you for your creativity Nicole!
COVID-19 may have put a damper on things for awhile but it won't keep our clients from Moving Beyond Paralysis
™
! Get your CORE COVID-19 Checklist shirt for $25 and join the team in wearing them every Wednesday.
Amazon Smile
Part of the "new normal" for a lot of us has become more online shopping. Now your online shopping trip can help make a difference for others! If you're an Amazon shopper, you can shop from your Amazon account through smile.amzon.com and choose CORE Foundation Inc. (45-3685502) as your selected charity. Amazon will donate 0.5% of the price of your eligible purchases to the CORE Foundation.
Upcoming Events & Important Dates
September 7th: Labor Day, CORE Closed
September 16th: Indego Clinic at CORE

October 1st-31st

: CORE's Strongest Client Competition

 (details coming soon)